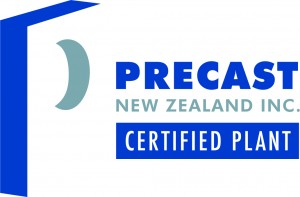 At Stahlton, we pride ourselves on providing our customers quality, safety driven, products and services. All Fulton Hogan businesses are ISO9001 certified and our Stahlton Auckland and Christchurch plants have been certified by Precast New Zealand Incorporated.
Stahlton Engineered Concrete is a quality certified supplier of precast and prestressed products in New Zealand. With three plants located across Auckland, Otaki and Christchurch, we are well placed to resource your project needs.
With over 50 years' experience in Australasia, we have designed and developed our products to satisfy demands of the New Zealand construction industry.
We are committed to ongoing research and development, supported by our highly skilled technical team. The Stahlton team is passionate about the success of your project, and pride themselves on providing quality, safety-driven products and services.
Our versatility and ability to work collaboratively with our clients on any project has helped us grow into one of Australasia's most trusted civil contractors and manufacturers of concrete products.
Download the Stahlton Engineered Concrete brochure
Learn more about Stahlton precast and prestressed concrete solutions